Assistance with Accommodation Search in Germany for Indian Students
As a trustable Study in Germany Consultants in Mumbai, and Ahmedabad by many students, We help our Indian students in searching for suitable accommodation options in Germany and guide them through the application process.
We provide information on the different types of accommodation available, such as shared apartments, private apartments, and student residences, and help students choose the best option based on their preferences and budget.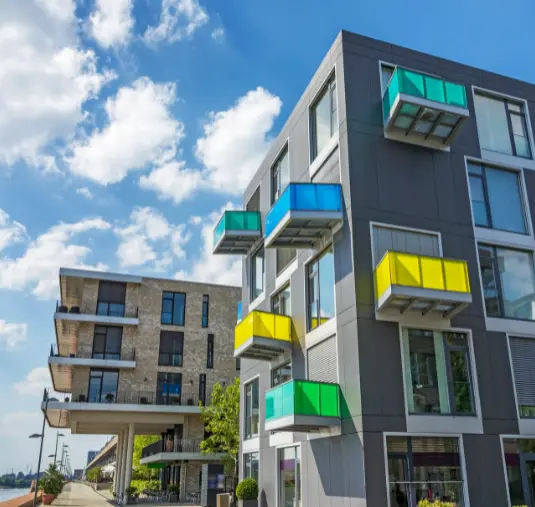 Assistance with the Application Process for Accommodation in Germany and for Indian Students
When applying for accommodation in Germany, Indian students may face challenges due to differences in language and procedures. This is where our consultants can help you by providing guidance and support throughout the application process.
ERFOLG Consultants help Indian students in Germany in the following ways:
Providing information on different types of accommodation available in Germany, such as student residences, shared apartments, and private accommodation.

Helping students understand the requirements for each type of accommodation and assisting with the application process.

Providing complete guidance on the documentation needed for the accommodation application, such as proof of financial resources, visa status, and enrollment in a German university.

Helping with the preparation of the application documents, including translations if necessary.

Supporting students with communication with landlords or accommodation providers, especially if they do not speak German.

Providing advice on how to make rent payments and how to deal with any problems or issues that may arise during the tenancy.
Help in How to budget for Accommodation and other Living Expenses in Germany
Our consultants help Indian students studying in Germany to create a budget plan for their accommodation and living expenses. We provide information on the average cost of different types of accommodation in different cities and help students find the most affordable options based on their preferences and needs.
We also advise on how to manage expenses for food, transportation, utilities, and other necessities. With our real-time guidance, students can plan their finances in advance and avoid any financial difficulties during their stay in Germany.
Assistance with Germany Student Visa Extension Application
If you are a student studying in Germany and your visa is about to expire soon, you may need to apply for an extension to continue your studies. The visa extension process can be complicated and time-consuming, but with the help of a Study in Germany consultant like ERFOLG Counseling, you can easily navigate through the process.
Helping with Complete Details of German Rental Laws and Regulations
We provide assistance to Indian students with understanding the rental laws and regulations in Germany. We guide students to navigate the complex rental market and ensure that they are following all legal requirements when renting a property. This can include helping students understand the terms of their rental contract, negotiating with landlords, and ensuring that they are aware of their rights and responsibilities as tenants. 
Additionally, we provide guidance on how to handle issues such as security deposits, rental increases, and disputes with landlords. This can help Indian students feel more confident and secure in their rental arrangements in Germany.