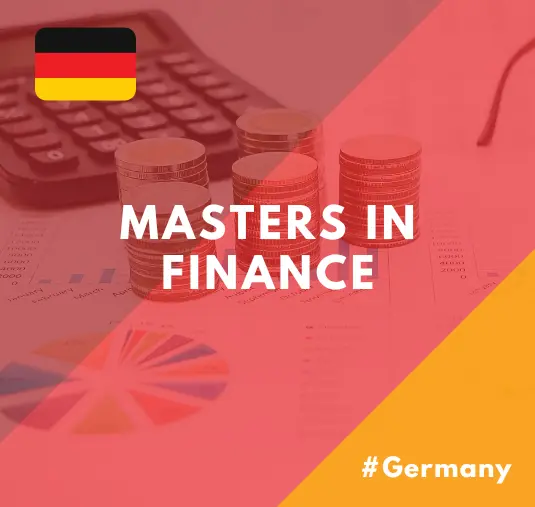 Masters in Finance in Germany
Numerous public and private universities offer masters in finance in Germany. The admission procedure occurs twice a year i.e. winter and summer semesters in October and April accordingly.
To be eligible for admission to Masters of Finance in German universities, students must hold a bachelor's degree in finance or a related field.
What is Masters in Finance?
The primary focus of a Masters in Finance is the study of finance and financial markets. It includes research on investments, the market economy, and the business sector's financial architecture. Study topics include Fund Management, Banking Operations, Positive and Negative Growth Rates, Financial Reforms, and more.
Master of Finance specifically discusses how someone, a company, or the government receives the money needed (capital) in the context of a company and how they later spend or invest that money. The focus of this course is on how major enterprises and governments manage enormous quantities of money.
What Makes Germany a Good Place to Study Masters in Finance?
Three of the main factors that inspired me to choose my Masters in Finance in Germany studies are
1 – Higher Demand For Finance Professionals
The demand for finance professionals has increased in top companies as a result of the massive growth the German financial sector is experiencing. The largest economic contribution Germany currently makes is from the finance industry.
2 – Popularity Among Overseas Students
Although Germany offers a variety of disciplines, finance is the one that draws them in the most. The majority of foreign students, including those from India, want to study Masters in finance in Germany. Out of 40,000 Indian students, more than 50% are enrolled in courses linked to finance.
3 – Affordability
One of the main reasons why Indian students favor Germany as a Masters degree study abroad destination is affordability. The majority of public universities in Germany either charge low tuition rates or none at all for Masters degree courses.
Frequently Asked Questions