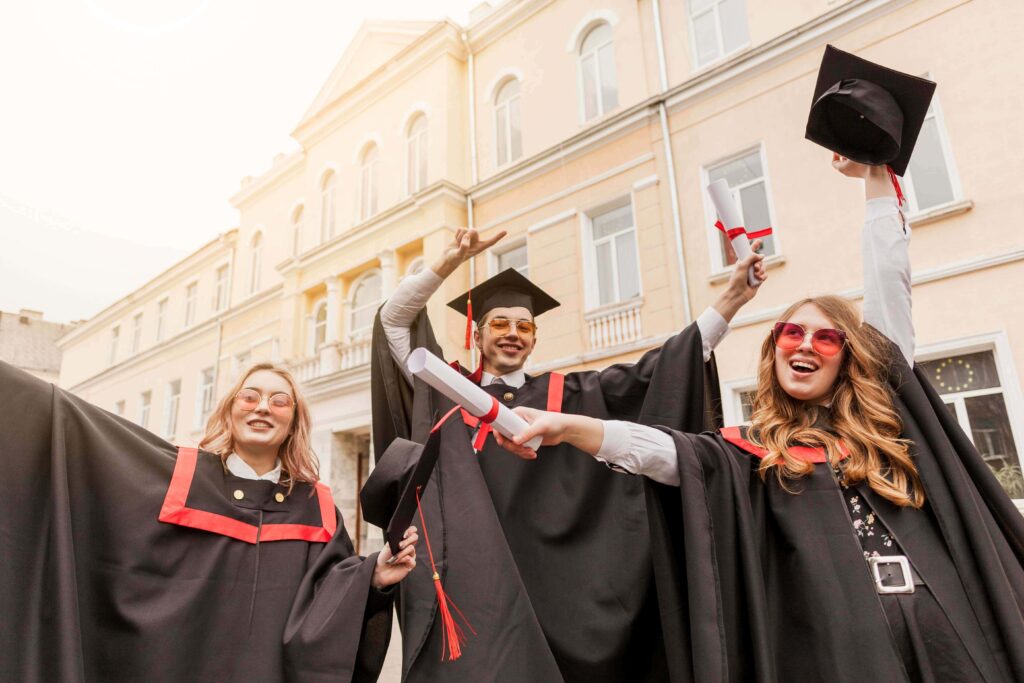 MS - Masters in Germany for Indian Students
You will undoubtedly find your study option in one of the German universities or colleges, regardless of the type of degree you're planning to pursue (MS in Germany or any Masters in Germany; Engineering, Medicine, Business, the Arts, Music, etc.).
German Universities provide such a wide range of masters programs that you would be blessed for choice. They cover specializations from Nanotechnology to Media Engineering, Cartography to Climate System Sciences, Business management to Economics, Pharmaceutical to Neuroscience, and more.
Why Study Masters in Germany?
Indian students make up the second-largest international student population in Germany, reaching for five times the average number of students worldwide. After that, let's examine the reasons you need to select Germany for your Masters study abroad program.
ERFOLG – the Top MS in Germany Consultancy in Ahmedabad, Gujarat, and Mumbai, India will help you in every process for admission, visa, documentation, education loan , insurance, etc.
1 – Lower Entry Requirements
Entry requirements are significantly less harsh in Germany than they are in the United States and the United Kingdom. Because many institutions consider a student's entire profile rather than just their academic record, German colleges admit students with lower GPAs.
2 – Programs Teach in English
The majority of bachelor's courses in Germany are taught in German. However, almost all Master degree courses in Germany are taught in English. For international students, it is now simpler. Also, compared to most other European countries, Germany has a higher English-speaking population.
3 – Paid Internships
The German educational system emphasizes the importance of internships since they provide students with experience and extra income. They are usually required to be included in the curriculum. One or two internships are frequently completed by students in Germany while they are enrolled in courses.
4 – Less Expensive Overall
Compared to nations like the UK or the USA, Germany has a more affordable education overall. Germany is a wonderful option for international students for this reason as well.
5 – Scholarships
You will receive Germany's fully and partially You will receive both completely and partially financed scholarships from Germany. They will be held at universities, for-profit businesses, and government buildings. These can give you a monthly stipend and pay for your tuition, health insurance, living, and transportation costs
Eligibility for studying Masters in Germany
Our Admission Consultants in Ahmedabad, Gujarat, and Mumbai will help you determine your qualifications and eligibility for Masters studies in Germany if you apply to a German university through ERFOLG.
The primary requirement for admission to a Masters programs in Germany is a qualified bachelor's degree. You should be able to apply to a German university that will accept this degree.
A recognized Bachelor's degree will meet the requirements for many courses. Universities may introduce substantial entry criteria, such as secondary education information, an interview, and an entry test, for select competitive programs.
English-taught Masters programs are widely available and more convenient for overseas students. However, in order to be accepted to programs where English is taught, students must submit their TOEFL or IELTS test results.
International applicants to German programs must usually show proficiency in the language at the C1 Level by certification exams like the TestDaF, DSH, etc.
German Language skills are not required for English programs. But as a student in Germany, you want to meet people, take on internships, explore the nation, and enjoy your time there as much as possible. Therefore, studying German has several benefits.
Every university and study program in Germany has a set of requirements for applicants. For information on the exact admission requirements, it is recommended that you check the university website and the program.
Most universities allow applications for masters programs as long as students meet other requirements, and four-year bachelor's degrees from nations like India, Bangladesh, Bhutan, Sri Lanka, and Nepal are treated on an equal basis with German bachelor's degrees.
Before applying, students with three-year bachelor's degrees should get in touch with our Admissions Coordinator in Ahmedabad, Gujarat, and Mumbai.
Masters Courses in Germany
Top Universities for Masters in Germany
Germany is the location of numerous leading universities that provide masters degrees. They have attracted a large number of students from both domestic and foreign countries.
The following list will help you in getting some of the great universities if you are interested in pursuing MS in Germany or Masters in Germany.









Frequently Asked Questions - FAQs
You can make a list of the universities you want to enroll and submit applications to each one through their official websites. From ERFOLG Consultants, you can obtain a detailed list of universities, application deadlines, etc.