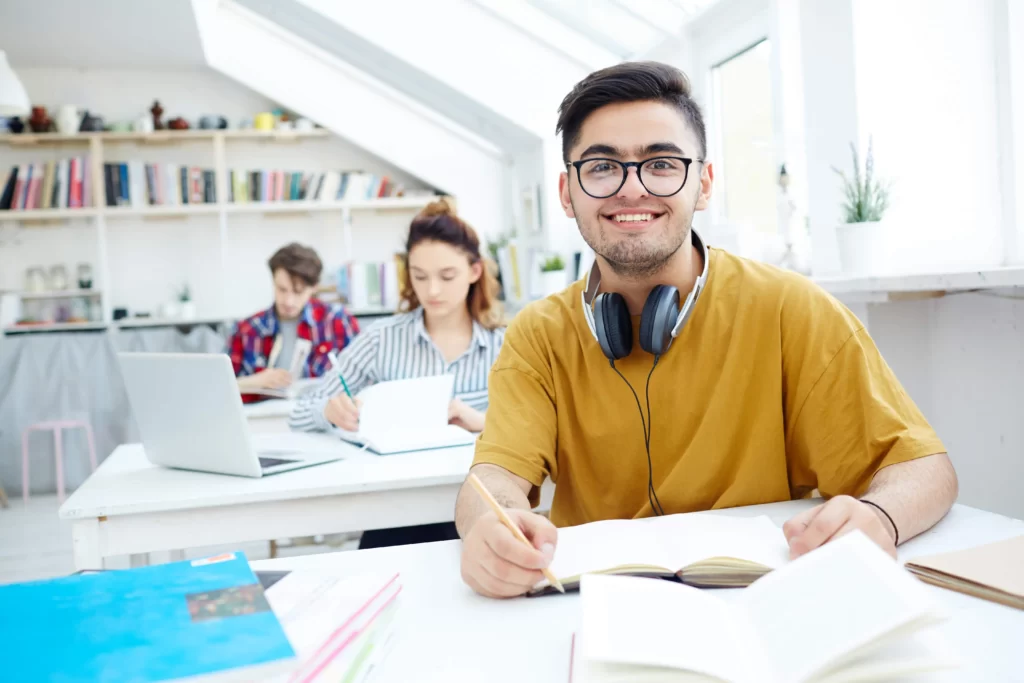 Bachelors in Germany for Indian Students
Germany is a popular destination for international students seeking high-quality education, and Indian students are no exception. 
Many Indian Students choose to pursue a Bachelor's degree in Germany due to the excellent academic reputation of German Universities and the many benefits of studying in Germany.
Why Study Bachelors in Germany?
There are many reasons why students choose to study for a bachelor's degree in Germany. Here are some of the key advantages:
1 – High-Quality Education
German universities are renowned for their high academic standards and quality of teaching. Many German universities are ranked among the top universities in the world, and offer excellent facilities, resources, and opportunities for students.
2 – Affordable Education
Public universities in Germany do not charge tuition fees for undergraduate programs, which makes studying in Germany a cost-effective option for many students.
3 – Diverse Academic Programs
German universities offer a wide range of academic programs in various fields, including engineering, natural sciences, humanities, and social sciences. Students can choose from many different bachelor's programs to find one that fits their interests and career goals.
4 – Excellent Job Prospects
Germany has a strong and stable economy, with many opportunities for graduates to find employment in their chosen field. Many German companies actively recruit graduates from German universities, and international students are also highly valued in the German job market.
5- International Exposure
Studying in Germany provides students with the opportunity to gain valuable international experience, learn a new language, and develop cultural competencies. Students can meet people from all over the world and build a global network of contacts.
6 – High Standard of Living
Germany is known for its high standard of living, excellent healthcare system, and efficient public transportation. Students can enjoy a safe and comfortable environment while pursuing their studies.
Eligibility for Studying Bachelors in Germany
To be eligible to study for a bachelor's degree in Germany, you will need to meet the following requirements:
1 – Secondary School Certificate
You will need to have a secondary school certificate that is recognized in Germany. This may include the Indian School Certificate (ISC) or the All India Senior School Certificate (AISSC), among others. The certificate should demonstrate that you have completed secondary education at a recognized institution.
2 – Language Proficiency
Most bachelor's courses in Germany are taught in German, so you will need to demonstrate proficiency in the language. This may involve taking language proficiency tests, such as the TestDaF or the DSH, or providing evidence of previous language study or qualifications. Some universities also offer programs in English, but you may still need to show a certain level of proficiency in German, as it is the language of instruction for many courses.
3 – Academic Requirements
You may need to meet specific Academic Requirements to be eligible for admission to a bachelor's program in Germany. This may include a certain grade point average, completion of certain courses, or other academic achievements.
4 – Application Process
To apply for a bachelor's program in Germany, you will need to submit an application to the university or universities of your choice. The application process may involve providing transcripts, letters of recommendation, and other supporting documents. You may also need to take entrance exams or participate in interviews.
5 – Visa Requirements
If you are an Indian student or outside of an European Union, you will need to obtain a student visa to Study in Germany. This may involve providing proof of Financial Resources, Health insurance, and other Documentation.
Bachelor Courses in Germany
Top Universities in Germany for Bachelors
Germany is the location of numerous leading universities that provide Bachelors' degrees. They have attracted a large number of students from both domestic and foreign countries.
The following list will help you in getting some of the great universities if you are interested in pursuing MS in Germany.









Frequently Asked Questions
You can make a List of the Universities you want to enroll and submit applications to each one through their official websites. From ERFOLG Consultants, you can obtain a Detailed, Updated List of Universities, Application Deadlines, etc.
Have Questions?
Don't Hesitate to Contact Us
We're happy to clear your Queries.
Please feel free to get in touch with us using the contact form . We'd love to hear for you.
Or get in touch with us through these social media platforms :