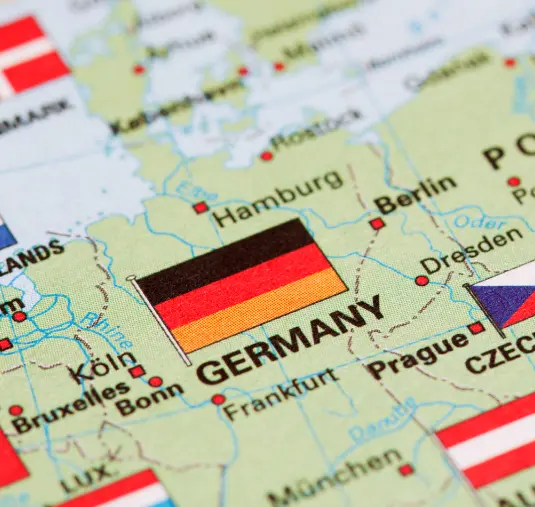 Study in Germany for Indian Students
What is Study in Germany?
Study in Germany refers to the pursuit of higher education in a German institution, typically a university or college.
Germany is a popular destination for international students due to its high-quality education system, low tuition fees (or no tuition fees in some cases), and a wide range of study programs taught in English.
Germany offers a variety of study programs such as Graduation, Post-graduation levels, covering fields such as Engineering, Natural sciences, Social Sciences, Business, and the Humanities. Many German universities have a strong research focus and offer opportunities for students to participate in cutting-edge research projects.
There are several reasons why Germany is a great place for Study in Germany for Indian Students or pursue higher education. 
ERFOLG Counseling, the top Study in Germany consultants in Ahmedabad will help you with your admission, profile, university selection, application, education loan, insurance, etc.
Top Reasons Why you Study in Germany
1 – High-Quality Education
German universities are known for their excellent quality of education. They provide students with world-class academic programs, advanced research opportunities, and a supportive learning environment.
The country is home to some of the best universities in world, such as the Technical University of Munich, Heidelberg University, and the University of Munich.
2 – Diverse Academic Programs
Germany offers a wide range of academic programs, from traditional subjects like engineering and medicine to more modern subjects like data science and artificial intelligence.
This diversity allows students to choose from a variety of courses and programs that match their interests and career goals.
3 – Affordable Tuition Fees
Compared to other popular study destinations like the UK or USA, tuition fees in Germany are relatively low.
Public universities in Germany do not charge tuition fees, except for a small semester fee that covers administration costs. Private universities, on the other hand, charge tuition fees, but they are still much lower than the fees charged by universities in other countries.
4 – Strong Research Opportunities
Germany is a hub for research and innovation. Many universities in Germany are part of research networks and centers, which offer students the opportunity to participate in cutting-edge research projects.
Germany is also home to some of the world's leading research institutions, such as the Max Planck Society, the Fraunhofer Society, and the Helmholtz Association.
5 – Multicultural Society
Germany is a multicultural society that welcomes Indian students and International students from all over the world. Study in Germany provides students with an opportunity to experience a new culture, learn a new language, and make new friends from different countries.
The country's friendly and open-minded society also makes it easier for international students to adjust to their new environment.
How ERFOLG Counseling Can Help to Study in Germany for Indian Students?
ERFOLG Counseling is the Best Study in Germany Consultants in Ahmedabad and Mumbai, India, particularly for admission to Education in Germany.
We are available to help you make decisions about study in Germany at every stage. ERFOLG Counseling is the best Germany Education consultants in Ahmedabad, and Mumbai, India. It has made history by placing countless students in reputed German universities to fulfill their dreams of studying abroad.
We can help Indian Students who want to Education in Germany. We can help you with:
Admission to German Universities for Indian Students
Open Blocked Account in Germany
Study Visa Process for Germany
APS Certificate Germany
And many other consulting services.